Chief Rendon

Character Name

Chief Rendon

Character Type

Species

Seniwan

Age

Profession

Police Officer

Association

Galaxy Police

Character Description

Concept

Sharp Dressing Karate Dancing Goober

Motivation

Fight, prove himself

Life Points

112

Endurance Points

68

Drama Points

10

Speed

34

Experience Points

Essence Pool

100

Additional Actions

3 physical

Trauma Threshhold

15

Attributes

Strength 9 (+4 from Totem Warrior Quality)
Dexterity 9 (+2 from Totem Warrior Quality)
Constitution 8 (+1 from Criminal Quality, +2 from Totem Warrior Quality)
Intelligence 4 (+1 from Demon Hunter Quality)
Perception 4 (+1 from Demon Hunter Quality)
Willpower 4 (+1 from Demon Hunter Quality)
Life Points 112
Speed 34
Drama Points 10
Hyperspatial Exposure Level:


Qualities

Age 3 (6)
Attractiveness +5 (5)
Charisma +3 (3)
Chi Mastery 5 (10)
Contacts (Senshi) (5)
Contacts (Various) (3)
Criminal (2)
Fast Reaction Time (2)
Demon Hunter (4)
Hard to KIll (8)
Natural Toughness (4)
Nerves of Steel (3)
Renown (Well Known/Good) (4)
Resources (Low Aristocracy) (12)
Situational Awareness (2)
Totem Warrior (Bear) (12)


Drawbacks

Adversary (Lots) (6)
Honorable (Serious) (2)
Mental Problems (Mild Delusion—Other Demons Are Weak!) (1)


Powers/Metaphysics

Blind Strike (4)
Chi Bolt (5)
Combat Wisdom (5)
Dragon Strike (6)
Flying Windmill Kick (6)
Golden Bell (6)
Great Leap (2)
Hurricane of Kicks (3)
Increased Essense Pool +50 (25)
Increased Life Points +10 (1)
Natural Weapon (Steel Coils) (1)
Regeneration (8 Life Points per minute) (3)
Speed of the TIger (6)
Superatural Senses (Enhanced Vision) (3)
Super Throw (6)


Vulnerabilities

Antisocial Impulses (Deranged Violence) (3)


Useful Information

Observation: d10 + 9 (+3 for Smell, +6 for Vision)
Initiative: +14
Appearance: +8
Armor: +4 (Bash only)
Fear: +6
Survival / KO: +20 / +12

Languages: English and Japanese




Skills

| | | |
| --- | --- | --- |
| Acrobatics 5 | | Knowledge 3 |
| Archaic Weapons 6 | | Languages 3 |
| Art 0 | | Martial Arts 10 |
| Barter 0 | | Notice 5 |
| Computer 0 | | Occultism 4 |
| Crime 5 | | Piloting 0 |
| Doctor 2 | | Psychic Art 0 |
| Driving / Riding 4 | | Science 0 |
| Engineering 0 | | Sports 5 |
| Guns 0 | | Wilderness 0 |
| Influence 4 | | Wild Card (The Street) 2 |





Gear

Battle suit, Galaxy Police watch, laser pistol (D6 x 5), knife (D4 x Strength), patrol shuttle, red dimension cube, and several other undefined items in his cube.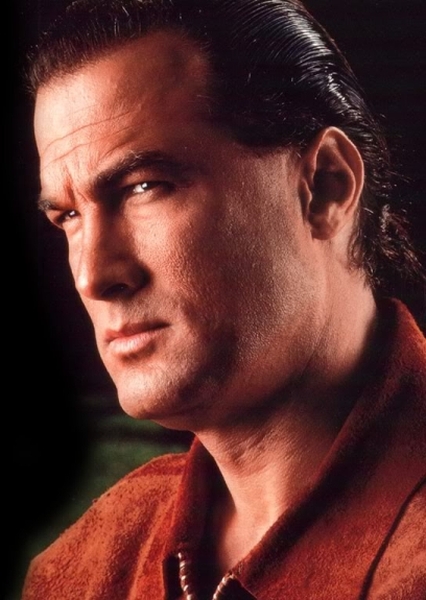 Personality
Though he is not laconic, Rendon does tend to speak in short, direct sentences. He never raises his volume or displays much in the way of emotion other than mild amusement. He is apparently immortal and with that in mind he has vast reserves of patience — if he cannot do something now, he knows that he will have time to get around to it later.
While conversing with people, Rendon usually walks around the room examining whatever objects strike his fancy, picking up the more intriguing ones for a closer look.
Rendon has a touch of the polite Latino gentleman about him, too. When he and Walker fell off a balcony during one of their training sessions, the more durable Rendon tried to cushion the fall for Walker. When he was speaking to Joesph and Mercy at P.S.I. Tech, he introduced himself to Mercy by asking if she was the "better half" of their team.
Rendon has a strong code of honor when it comes to fighting. He will not use an opponent's vulnerabilities against him. At the same time, if he sees someone as a worthy opponent, he has a difficult time walking away before he knows who the better fighter is. He can set this aside when necessary, but will come back to it later on.
By the same token, Rendon doesn't expect someone to fight him without having a reason and, if necessary, will even offer a prize of some sort, as he did with Walker. It seems unlikely that Rendon will insist on fighting to the death; he has a relaxed attitude towards such contests.
In addition, as noted above, after the fall from the balcony during their second training session, Rendon not only tried to protect Walker from the brunt of the impact, he also expressed genuine concern for Walker's well-being, actually fretting somewhat over the possibility of Walker having been seriously injured, which would be odd behavior indeed for someone who took hurting or killing people lightly.
To put it simply, Rendon loves a good brawl, but he is not so wrapped up in it that he will force unwilling parties to fight him (unless they did something to piss him off, anyway) or inflict more damage than necessary to win the fight. This is one of the traits that sets him apart from more stereotypical sociopathic action genre "honor fighters" who have no regard for the wishes or lives of their chosen rivals.
Note that such characters would actually be at a disadvantage in fighting Rendon; he can be knocked out normally but killing damage would be repaired by his invulnerability, quickly putting Rendon back in the game.
Quote: "Underestimate my strength, huh? You're dumber than you look!"
Names of characters and the distinctive likenesses thereof are Trademarks and © of Jacob Rendon and are used with permission.
© 1997 UGoI-ESF © 1999 ESF. All Rights Reserved. Image used without permission.