Kero / Keno Rin
Character Type: White Hat

Critter Type:
Age: 30

Motivation: Become an evil mastermind

Description:

Association: Solitaire
Concept:
Profession: Retired
LifePoints

90

DramaPoints

20

Additional Actions

1 mental (Keno)

EndurancePoints

100

Speed

10 mph

Essence Pool

109
Attriibutes
Strength 4
Dexterity 3
Constitution 4
Intelligence 4/5*
Perception 2
Willpower 3/6*


Qualities

Attractiveness +2 (2)#
Hard to Kill 1 (1)#
Nerd (3)
Occult Library (Impressive) (3)
Resistance (Pain) 1 (1)#
Superscience 7 (35)


Powers

Good Luck 2 (2)#
Sorcery 7 (35)#
Telepathy (5)#


Drawbacks
Adversary (Assorted) 4
Covetous (Desperate Conspiciousness) (3)
Covetous (Desperate Greed) (3)
Mental Problems (Mild Recklessness) (1)
Mental Problems (Severe Cruelty) (2)
Mental Problems (Severe Delusions―Misogynist) (2)
Minority (Asexual) (1)
Resources (Below Average) (2)


Vulnerabilities
Dual Shape (1)


Skills
| | | |
| --- | --- | --- |
| Acrobatics 3 | | Knowledge 6 |
| Art 0 | | Kung Fu 3 |
| Barter 0 | | Languages 2 |
| Computers 6 | | Mr. Fix-It 6 |
| Crime 2 | | Notice 4 |
| Doctor 2 | | Occultism 7 |
| Driving / Riding 0 | | Piloting 0 |
| Getting Medieval 2 | | Science 6 |
| Gun Fu 3 | | Sports 0 |
| Influence 5 | | Wild Card (Geek Trivia) 4 |
* 1 level part of Nerd Quality
# Can only be accessed by Keno


Gear
Sword-Whip (D6 x Strength/sword, D4 x Strength/whip)


Useful Information
Observation: d10 + 6
Initiative: +3
Appearance: +2 (Keno only)
Armor:
Fear:
Survival / KO: +5/10 / +4/5
Channeling Level: 7 (Keno only)
Languages: English, French, and Spanish

| | | | |
| --- | --- | --- | --- |
| Maneuver | Bonus | Base Damage | Notes |
| Dodge | | | Defense action |
| Punch | | | Bash |
| Pistol | | | Bullet |
| Ray Gun | | | By Superscience device |
| Stake | | | Stab |
| (Through the heart) | | | x4 / x5 vs Vampires |
| | | | |
| Spellcasting | | | By spell |
| Telekinesis | | | Bash or Slash/stab |
| (Power Boost I) | | | Bash or Slash/stab |
| (Power Boost II) | | | Bash or Slash/stab |
| (Power Boost III) | | | Bash or Slash/stab |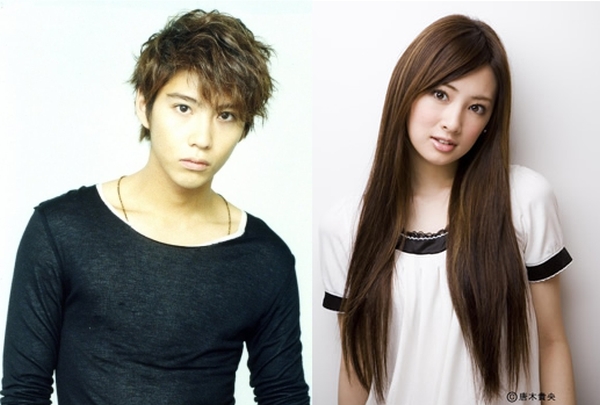 Personality
Let's see, how many synonyms can you think of for stark, raving, insanity? They all apply to him. This boy was originally Kero, a fresh ESF initiate. At the age of 16, he journied to Qinghai Province, where he fell to accursed springs in a training ground called Jusenkyo, turning him into the girl, Keno. The experience broke his mind, leaving him with a lust for causing pain and death whenever possible. Recently, he has changed back and forth between male and female forms a few times as the fate alteration goes haywire. At the moment, he's back to being Keno, and appears halfway normal. The ending of Kero's life revealed his male half and his female have having split apart entirely, but you don't put 5 years of physical and mental torture behind you that easily, so I seriously doubt she will stay that way for any length of time. Expect to be physically and verbally abused on a regular basis. He seemed to inspire real loyalty in the army he commanded. It may be just through fear, but they appeared to be willing to follow and obey out of genuine respect.


Quote: "Let's see how popular you are without a face..."


Powers/Tactics
Quite incredible. Both in his Superscience and using his gun, he's at least a match for Christian Sunfire. His skill is complemented by sheer brutality and the pleasure he takes in hurting people. He's back to being Keno right now, and she may not have the same killer instinct. His madness drives him to superhuman feats, sometimes. Has the single coolest insane cackle ever heard.


Appearance
When male, short violet hair with a thin face permanently locked in either rage, terror, scorn, or maddened delight. Wears spiky black and blue armor that matches his temperament. Originally had black hair, but the effects of being experimented on have permanently altered that.
Names of characters and the distinctive likenesses thereof are Trademarks and © of Rick and are used without permission.
© 1997 UGoI-ESF © 1999 ESF. All Rights Reserved. Image used without permission.